HCD 101: Know your humans.
These are some of the excerpts from training I conduct with agency programs and leaders. The biggest ah-ha moment can come from quite simple analogies. Having this discussion first is important to technology leaders, especially. I try to clearly depict: a user persona is not merely a fun exercise, it is the seed to grow robust data models for predictive technologies based on user needs.
What is a User Persona?
"Fictional characterizations drawn from real research data. They are not preconceived stereotypes; they are archetypes borne of careful study. Personals serve as a powerful way to make your data meaningful. When you put a face to your findings, you make your insights visible and memorable.
The best Persona Profiles are comprised of illustrations, descriptive text, and a photo portrait. They can help your team remember and discuss the people for whom you are designing. As reference for generating ideas, prioritizing features, or discussing trade-off decisions, personas are a valuable tool for decision making."
-From: Innovating for People, LUMA Institute
Parts of a User Persona:
Though it looks a little silly at first, user personas are the seeds to incredibly powerful impact. The difference between, say, an Amazon or Facebook's User Persona of you and the new start up is the difference in why one can seem to predict what you want or give you the (sometimes eerie) sense that they "know," you.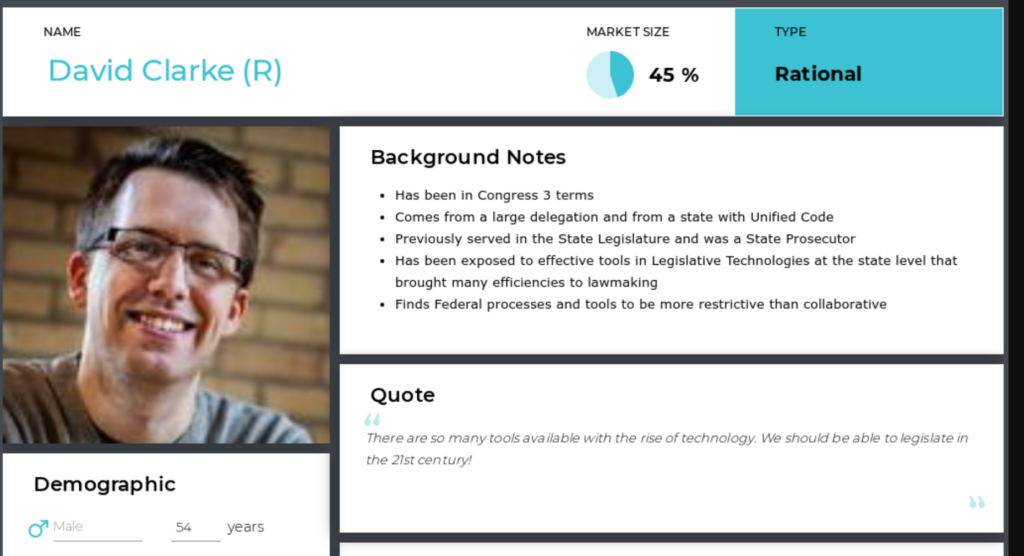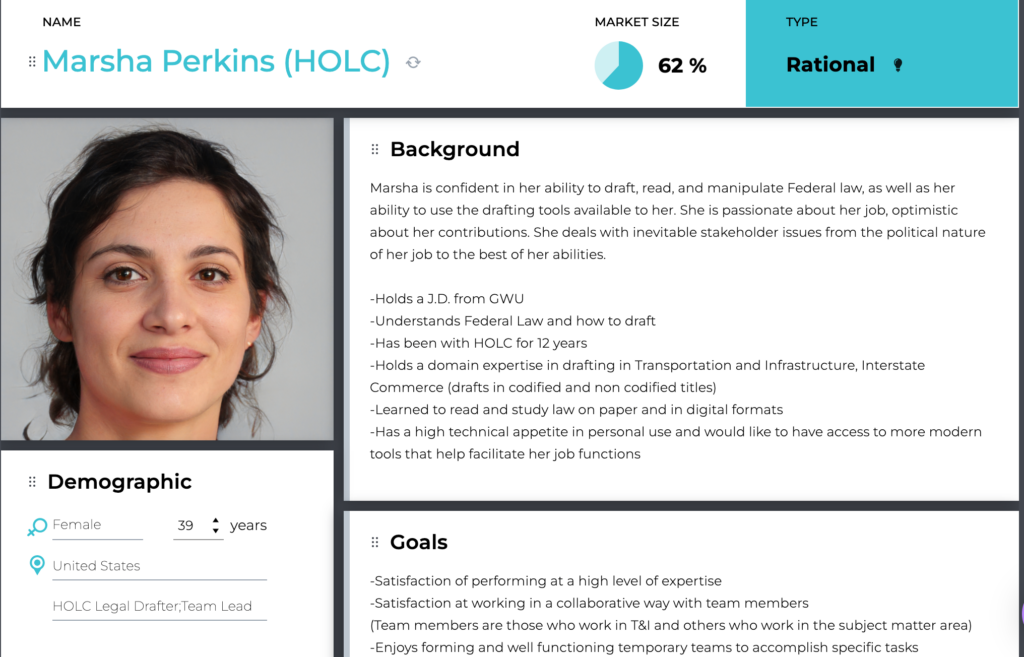 Background: Narrative is best, but bullets can work too.
Quote: Optional, but a perspective defining quote can help bring the team together.
Implicit Goals: Goals they probably won't say out loud, like "get re-elected," or "raise money," or "beat the opposition."
Explicit Goals: Goals they say publicly like, "uphold the Constitution," "make meaningful change."
Demographic Information
Painpoints
User Personas are key to agile development: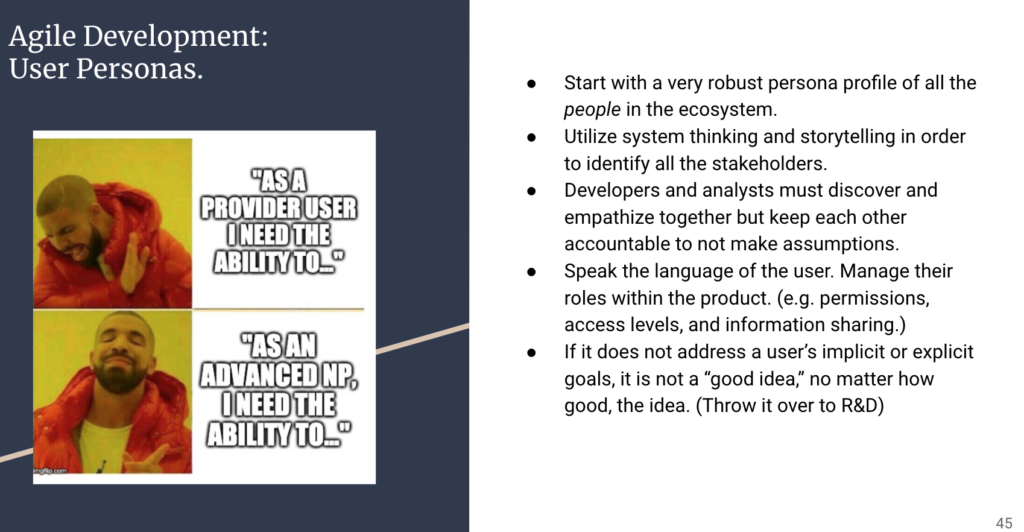 Theory of User Personas:
Starting with the basic profile is at the "Empathy," stage. Getting to the "Predict," stage comes from collecting relevant data overtime.
Government CX will need trust built over time in order to build toward more and more helpful systems that can lead to predictive systems. The state of collecting useful user data is a big topic that can be driven by CX focused people at every level of Government.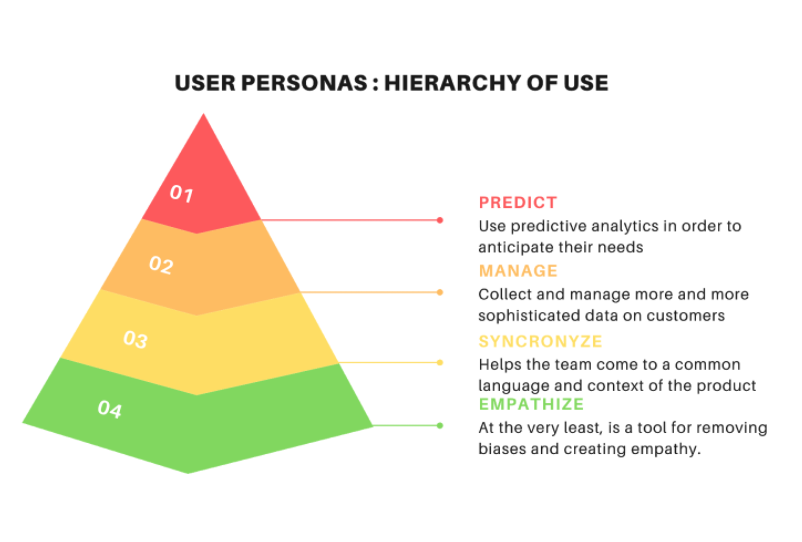 Principles of User Personas: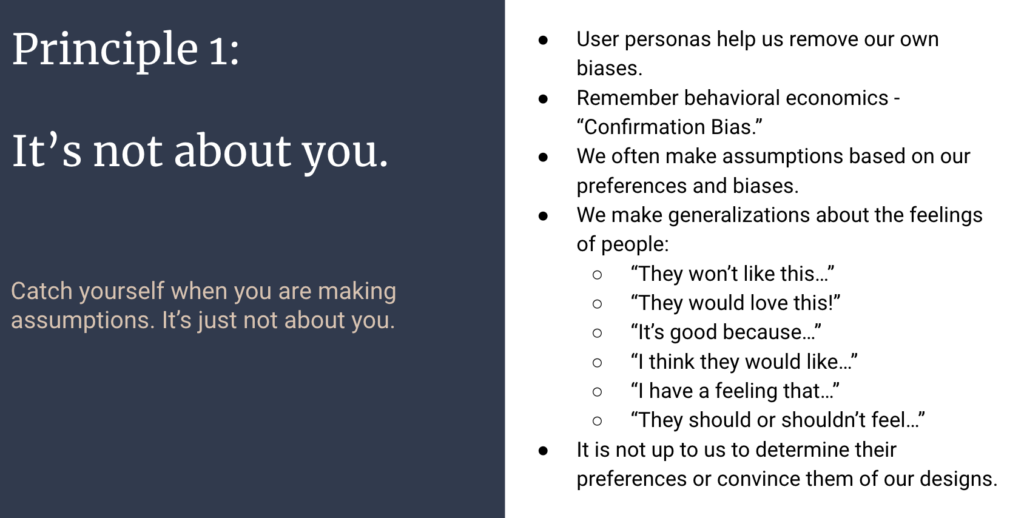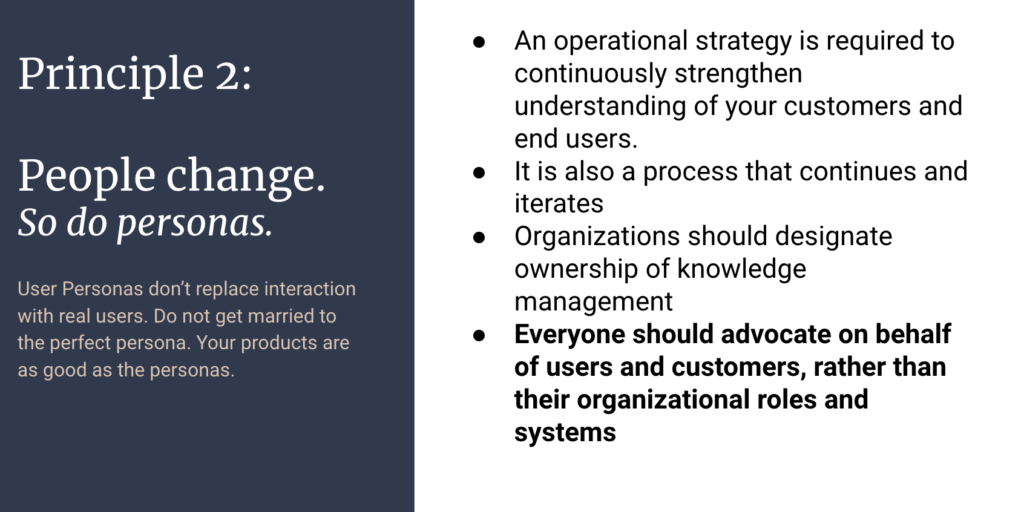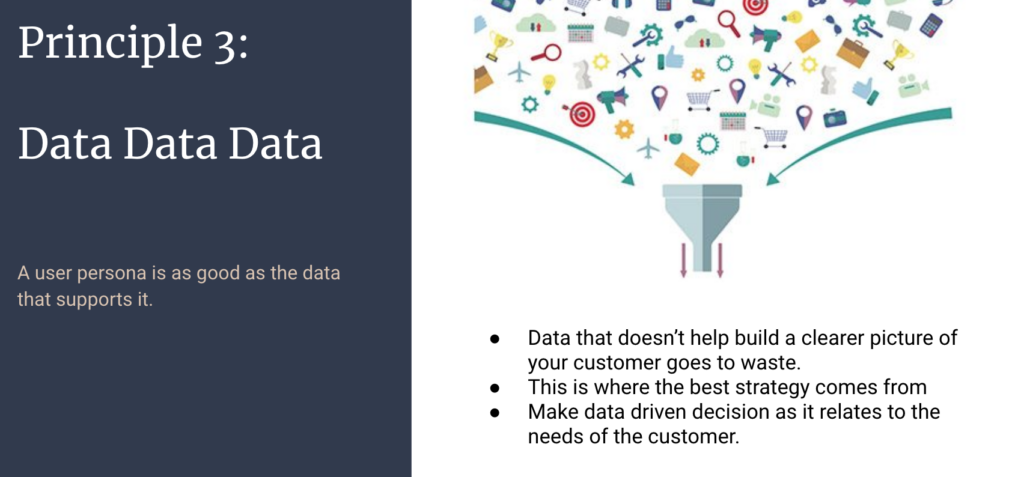 User personas drive the most powerful business decisions in private sector: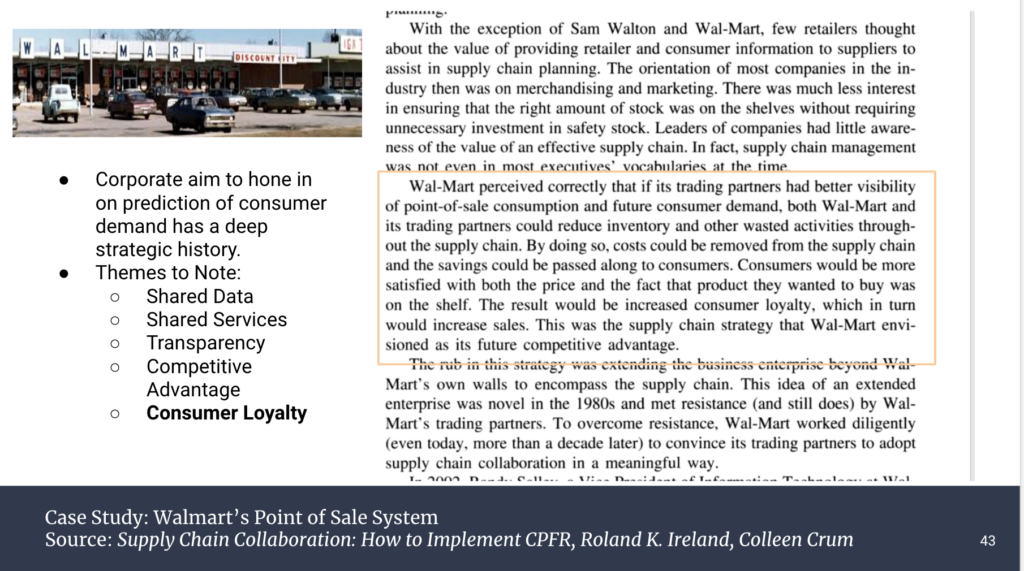 Heres a very complex use of understanding human personas in technology: